There might be better words to describe this, but Donald Trump likes taking risks where although he's likely to win, the cost of losing is higher than most people would feel comfortable with. He likes it more of someone else pays the price.
The kinds of risks Trump takes are like playing Russian roulette on a bet.  With only one bullet in the cylinder, the chances of winning are high, but the cost of losing would be catastrophic.  Except for Trump, the gun has never been pointed at his own head.  It doesn't matter to Trump if one of his companies goes bankrupt, because he has plenty of others.  It matters to the people who lose their jobs or investments.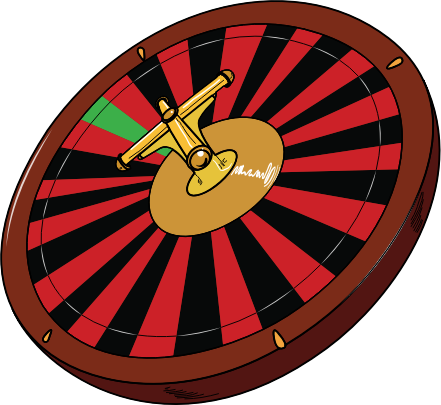 Image: https://openclipart.org/detail/185024/roulette-wheel
That strategy works for Trump. He doesn't have to win a lot, he just has to win more than he loses. For a while, it was working for our country, too.  We enjoyed the benefits of taking risks which, for the most part, seemed to be paying off. We're like people who every day rode a shuttle driven by a maniac who sped and disregarded traffic signals.  Some of us cheered the thrill of the ride while others worried about crashing, but for a while, most of us enjoyed the advantages of a fast commute.
Each time Trump takes a risk, things will probably be just fine. He ridiculed a nuclear armed madman, but America is big and scary so Kim probably won't launch attacks against our allies. He's antagonizing our trading partners but America is the world's economic superpower so they'll probably keep sucking it up and dealing with us. He plunged us into record-breaking debt during an economic recovery – very risky according to many economists – , but America has deep pockets and we've been managing all that debt just fine. And Donald Trump fired qualified doctors and scientists and put political loyalists in charge of our pandemic readiness. Maybe it was probable that everything would be fine. How likely was it that a new breed of virus – a 'novel' virus – would have plagued us, and that the crisis would overwhelm a CDC led by a religious fanatic with a questionable past, or that it would turn out we really could have used some of those knowledgeable people who Trump got rid of, like the pandemic response team and our experts in China?
Individually, these risks were all risks that probably would have turned out fine. Collectively, something was bound to wrong.
Trump was always a disaster waiting to happen. If it weren't COVID-19, it would have been something else. It still might be something else.
Now we crashed and over 80,000 of us have died, will we decide that the speed was worth it?  Will we continue to endure the same kinds of risks or will we decide that more sensible leadership, like the kind of leadership which gave us almost eight years of economic stability and growth and provided smart and swift responses to the outbreaks of Ebola and H1N1, is the kind of leadership we'd rather go back to?